A unique training and knowledge sharing event for aviation professionals
Join us for one intense day, full of training sessions and knowledge sharing.
You will have an opportunity to acquire knowledge from experts in the field of:
Monitoring and managing the compliance
Preparing the documentation
Coordinating postholders
Managing Leon to fulfill requirements of aviation regulations.
Guest speakers & lecturers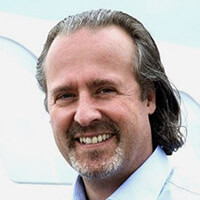 Hans Pfeiffer
CEO at 54jets
An expert in aviation compliance, Hans Pfeiffer started his flying career almost 30 years ago, ran his own flight department for over 15 years, operating various aircraft types. Currently working for several companies as a consultant and holding several posts as a nominated person, Hans also actively flies the Gulfstream G650 as a commander. Using Leon in multiple operations of his clients whilst having experience with other aviation management software, he will love to share his expert knowledge.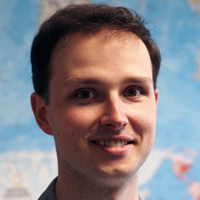 Piotr Różański
Lead FTL Engineer
at Leon Software
Involved with Leon Software since 2012, he is responsible for design of several key features of Leon, including the FTL engine. Currently acts as a quality manager. As a true man of science, he pursues a PhD degree in Computer Science and Physics.
---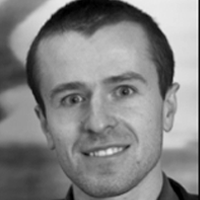 Aleksander Goszczycki
Vice President at MATIC SA
IT and Cyber Security expert with focus on social and business processes. Alek has over 20 years of experience in delivering complex IT solutions, government oriented perspective on cyber as well as project management and change management in large organisations. Alek Goszczycki is today in position of managing director of Defence department at Matic. Matic team is devoted to improve government security in cyberspace, implement available technologies to protect critical infrastructure and public safety.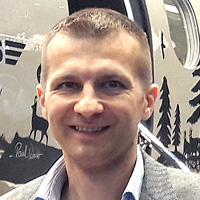 Tomasz Lewandowski
IT Architect at MATIC SA
Engineer specializing in databases and expert systems. More than 15 years of experience in software development. At MATIC responsible for functional analysis and software architecture. From 2017, he has been involved in building IT solutions regarding PNR issues for the Polish Border Guard. Also one of the originators of the PNRGO platform for business aviation and charter carriers.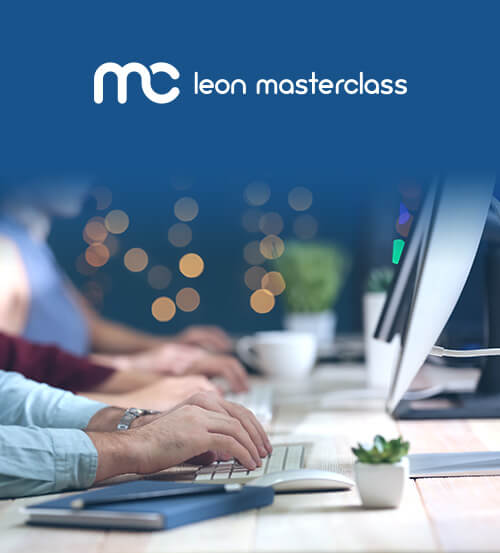 Improve your compliance management
Event in detail:
How to improve the compliance management procedures? In which areas can Leon help in regard to the compliance? We will look into FTL settings and their documentation, notifications, CAMO and the management of endorsements. As compliance regarding the crew qualification is paramount, we will provide insight into adequate regulations as well as operations manual. Finally, we will show how the compliance is part of the daily operation and provide with ways to verify the compliance.
Leon Masterclass is also a great chance to confront the know-how with our experts during open panel discussions. A specific knowledge sharing formula of the event will introduce participants to some unique networking opportunities.
Who should attend:
Leon Masterclass is an exclusive training event, currently offered first and foremost to Leon users and partners. Please contact us if you would like to participate.
Prerequisites:
There are no direct prerequisites for this course
Recommended level of English language proficiency is ICAO Operational Level 4
Program Schedule
9:00 - 9:45

- Registration of guests

9:45 - 10:00

- Introduction (with Paweł Kruk)

10:00 - 11:15 - Conducting audits with Leon (with Hans Pfeiffer)

Armed with his expert knowledge, Hans Pfeiffer will confront the most crucial aviation regulations with the provided solutions, available in Leon. He will take a look at such matters as the AIR OPS in Revision 14 in general, performance-based navigation, FTL calculations, record-keeping as well as documentation, facility and personnel requirements.


11:15 - 11:30 - Coffee Break
12:30 - 13:30 - Lunch Break
14:45 - 15:00 - Coffee Break
16:00 - 17:00 - Summary and the Farewell Toast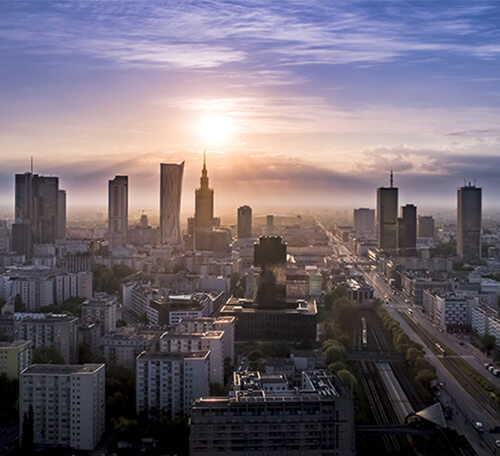 The best place to meet and train
Leon Masterclass 2020 edition will be hosted in the capital of Poland, Warsaw, at the most convenient location for our international guests.
Freshly renovated conference halls of Courtyard by Marriott will serve well for a full-day training schedule, while a short distance between the training venue and Warsaw Chopin Airport terminals entirely allows to hop off the plane and reach us within a few minutes of walk. In cooperation with Courtyard by Marriott we have also prepared an exclusive room reservation offer for our guests. Details about the room reservation are available in the registration email you will receive after signing up for the event.
Should you require any assistance regarding the transport and accommodation during the event, please contact us. We are happy to help!
Do you have some questions? Let's get in touch!