Hosted by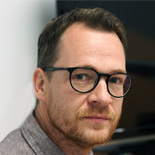 Rafał Gryniuk
Customer Support Team Member
at Leon Software
Being involved with Leon since 2014, Rafał has built up a large expertise in the field of FTLs and on the operational side of the aviation business. With so much happening with Leon Mobile over the last year and more improvements on the way, in this webinar he will showcase the development of our app.
In less than an hour you will learn about the impact of Leon app on the workflow of your crew. We will explain:
The evolution of our mobile app.
The recently added features and its applications.
Expected future improvements.
On-demand access to the webinar after the event is available only to the registrants.
You can join the webinar by registering via online form