Sales
flight quotation software
We can help you organize a successful and efficient work of your sales team. This is the point where your earning starts. There are many channels of sales - telephone, contract, broker market or direct broker relationship. Or maybe you are a holiday charter company, flying wide body aircraft and selling it to tour operators. That may also be the case. And we take care of it, too.
Control your workflow
Leon greatly contributes to your everyday sales department activities. From the quotation process, through contracting, up to booking your flight and briefing your customer, we provide you with tools created for an intelligent process automation. An internal and external communication has never been easier with fully customized templates - separate for each stage of the sales process.
Contact database
You need to have a central repository for all your business contacts, preferably of all your passengers if you fly as a business charter. You need to know their passport details, likes, dislikes etc. That is stored in Leon contact database. This part of the application is strictly confidential and access to this data can be limited only to selected users in your company.
Become a quoting champion
Quoting is essential to every business charter, while being at the same time one of more time-consuming activities. In Leon you can create and modify quotes based on different price lists (for different customers, for instance). Thanks to an intuitive setup of airport and aircraft fees, you are just a few clicks away from sending that requested quote. And this means more time off your busy daily schedule.
Manage your sales in bigger sales team
If you have one or two persons taking care about the sales, then probably you don't need any sophisticated tools to track actions behind the sales process. But what if you have 5 of them or more? If they are working shifts and quote dozen times a day then you need some more advanced approach to this process.
Checklists in Leon ensure all actions are being taken in order to service your customers. Aviation likes checklists. So we do. Contract signed? Is the invoice sent? Paid? Customer informed about possible de-icing cost in winter? Extra catering required? You need to track these kind of things and you can track them in Leon.
Feed your empty legs wherever you can
Avinode, PrivateFly, Victor - all these systems can help your sales. And we are connected to all of them. We already know about your empty legs, because you enter them into the scheduling system anyway. So we can take care about one more little step. Spread this information into the world.
Broker calling? Let Leon take care about that!
Broker needs to know if his customer is perfectly serviced. His job is to ask you all the time: Did the aircraft land? Are they airbourne? Is there any delay? Is catering on board? You can make it easier. For sure we won't be able to answer automatically if lead passenger was happy with the wine he tasted but we know your schedule.
We know when the aircraft took off as we monitor movements of your fleet so we can take another little step to keep your broker up-to-date by sending 'movements' e-mails. This is really helpful.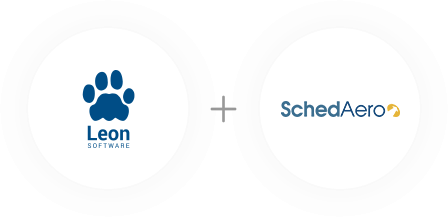 Even better sales
We have partnered with SchedAero to bring sales to the next level for our most advanced customers. Our integration with SchedAero covers sophisticated sales processes and enables more advanced access to Avinode.
---
ABOUT SchedAero
SchedAero, a wholly owned subsidiary of Avinode Group, is a web-based aircraft and crew scheduling software system designed for air charter operators, flight departments and private aircraft owners. With SchedAero, members have access to advanced software enabling scheduling, quoting, flight and duty logging, invoicing, customer management and so much more!
Learn more about SchedAero by visiting its website
www.schedaero.com
We started to use LEON together with SchedAreo at the beginning of 2017. Since then it has proved to be a very good choice.
The integration provides lesser workload for our staff since the flight can be scheduled directly in SchedAero with one click and is automatically transferred to LEON with all the necessary information. From there we use LEON for all the remaining sales/ops issues.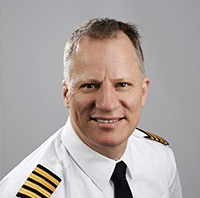 Stephan Stritter
CEO Sylt Air GmbH
Expand your business with Leon