Hosted by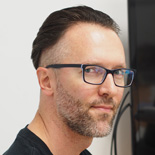 Bartosz Kamiński
CS Manager
at Leon Software
Since 2011 he is deeply involved in the process of building top-tier customer relations with Leon's client-base. Supervising the Customer Support team for over 5 years, during this webinar he will highlight crucial aspects of the newly introduced Leon SCHED functionality.
In less than an hour you will find out about Leon SCHED's impact on building and managing flight schedules. We will explain:
The process of creating and modifying schedule.
Publishing the flight schedule.
Working on virtual aircraft in Leon.
On-demand access to the webinar after the event is available only to the registrants.
You can join the webinar by registering via online form