Managing schedules in Leon has just received a big update.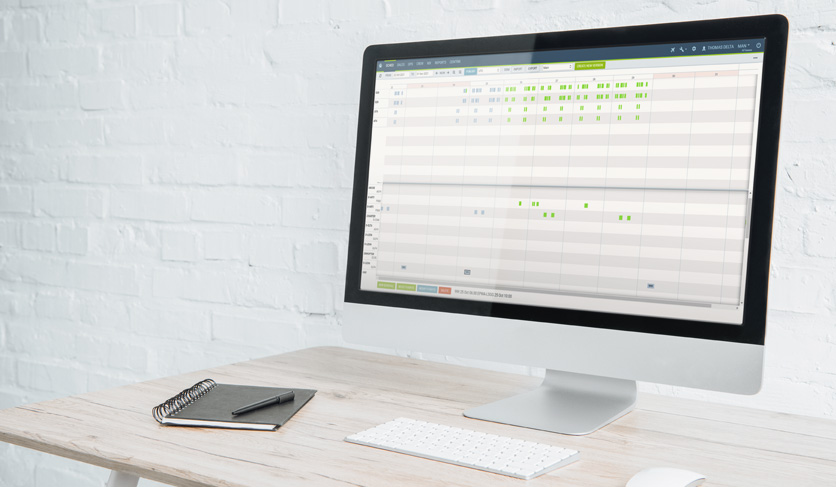 When we introduced the first version of SCHED two years ago, we announced that its development process would be far from being over. In the meantime, we have listened and meticulously gathered feedback from our community in order to make the next step as impactful as possible. You can now evaluate the functionality of Leon SCHED in its new, enhanced version.
Our main goal was to precisely reflect existing workflows of scheduled operators, making schedule planner's work in SCHED as smooth as possible. We have redesigned the user interface for better synergy with new additions, such as SSIM support.

Importing and exporting SSIM files
Adding a support for SSIM files is definitely one of the bigger improvements arriving with the introduction of the new SCHED. A widespread use of IATA's SSIM standard in communication between scheduled operators and their business partners (with travel agents and other corporate clients among them) has made it a file format of our choice for importing and exporting data from and into SCHED. Automated sending of ASM messages to DCS and PSS systems is another big upgrade. Those additions streamline and increase the efficiency of schedule management by leaps and bounds.
In order to work efficiently with airline schedules, we have divided the main view of SCHED into two parts. The first part represents unassigned schedules, i.e. those imported from SSIM files, or created manually without assigning an aircraft. The second part shows all of the assigned flights and their rotations in the schedule, so if an unassigned schedule is paired with a selected aircraft (either one existing in your fleet, or a virtual one), it is moved to the second section.
Working with different clients and projects is much easier thanks to an option for creating distinct versions of the schedule, which can be kept under separate names and switched between at will. SCHED now also allows for tagging flight data, which can be shared with trips handled in the OPS module.

Managing the schedule
At its core, the new SCHED still provides a clear-cut schedule planning functionality for building timeframes of operations and defining rotations, allowing a persistent way of setting up flights. As before, after a schedule is published, scheduled flights become available in the 'OPS' section in the same way as non-scheduled ones.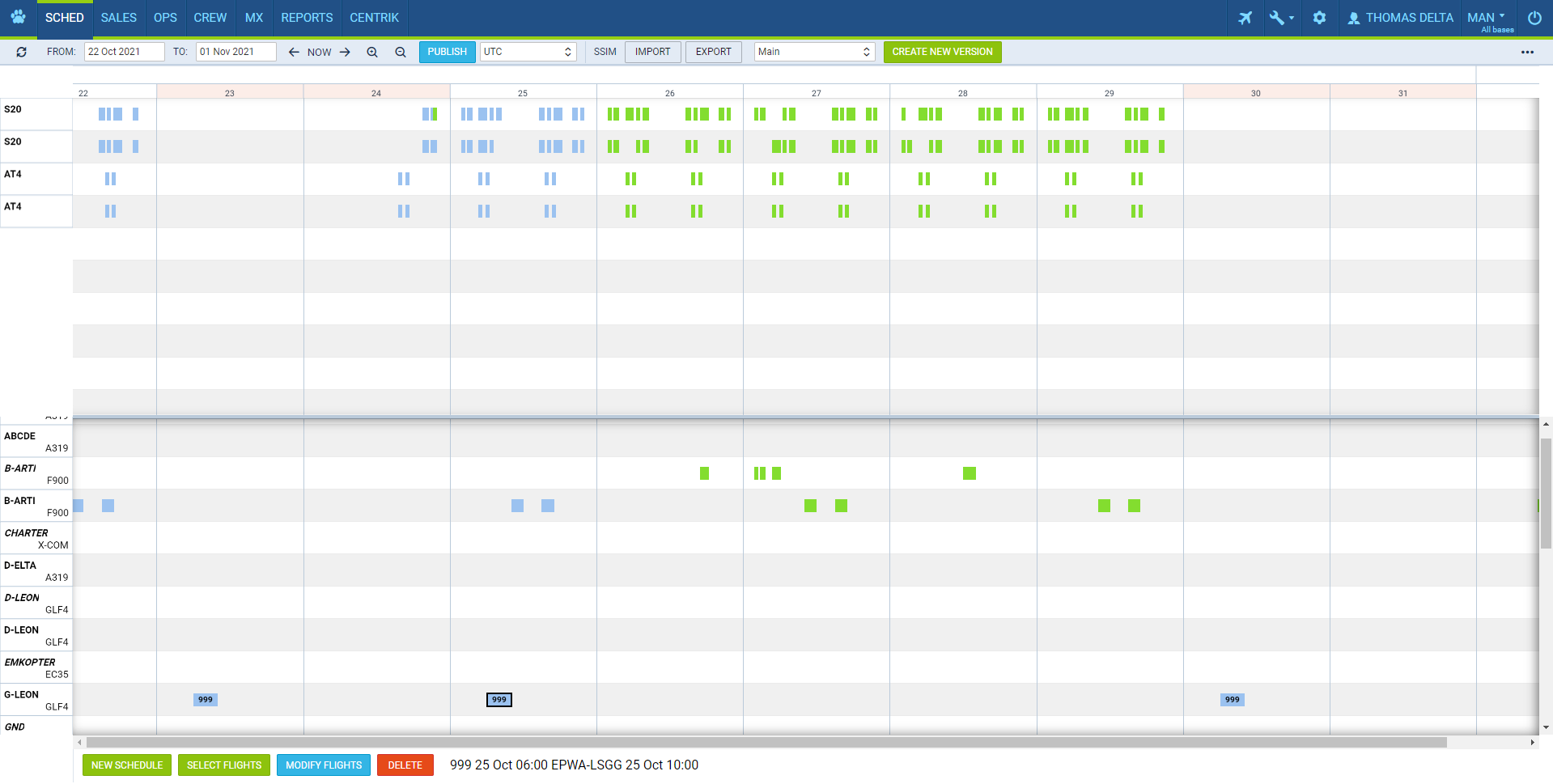 The new interface, created to meet expectations of schedule planners.
What has actually changed is the user interface and the available options it offers. In comparison with the first version of SCHED, we have implemented a new method of schedule building based on block hours, which can complement the existing method depending on the business model of an operator. Operators with multiple bases may take notice, as the new version of SCHED supports the display of different time zones according to the information on operator's bases available in Leon.
You can currently create schedules using your regular aircraft as well as virtual ones. When publishing the schedule, it is also possible to switch aircraft assignments using your regular fleet and assign operator's clients with particular rotations. To make the process of transition between planning and operations as fluid as possible, we have introduced an option to instantly display published flights in the table view of the OPS module. This works both ways, so any flight added in SCHED and handled in OPS, can be edited again in the schedule management module.
---
Read more about the new version of SCHED at our Online Wiki.
Not yet a member of Leon community? Contact our Sales team to find out more or jump straight into the 30-day free trial.
NEWSLETTER
Join Our Newsletter
Get our monthly newsletter, LeonNews. Check out the latest news.