We love sharing with you success stories of our clients.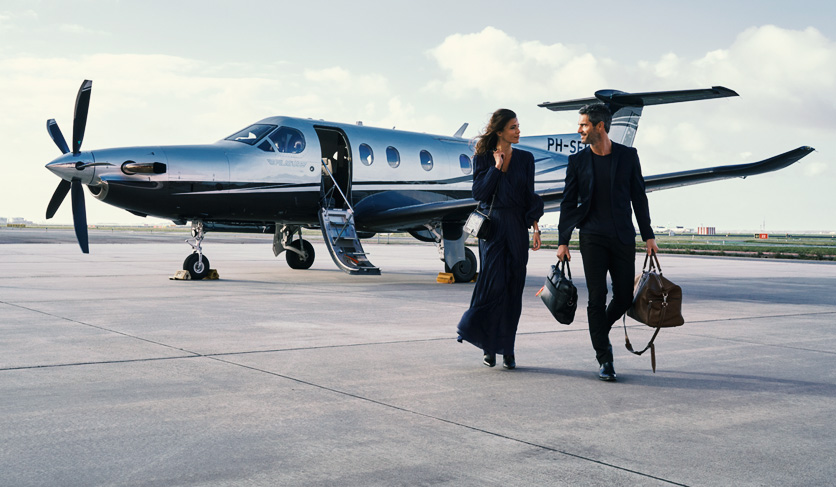 Among the Leon community there are both companies with decades of experience as well as operators on the rise, who have launched their operations just recently. In case of the latter, one of the more exciting narratives is the appearance of a new Amsterdam based operator, making their mark in the business by promoting a sustainable business model by operating a fuel-efficient Pilatus PC-12, while compensating the remaining fuel emissions in the carbon offsetting program.
Silver Flight takes environmental care very seriously, having all flights completely carbon neutral. All CO2 emissions are offset with Certified Emission Reduction units, which directly translates into a development of several sustainable projects overseen by the United Nations. Operator's customers may even choose their preferred method of carbon offset recalculation.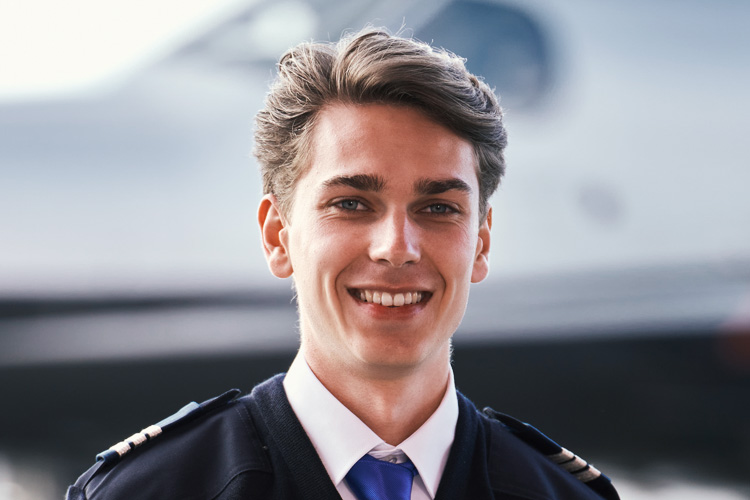 On the photo: Floris Heering, OCC Duty Officer & Co-Pilot.
The operational excellence is not limited to sustainability though. With high EASA safety standards implemented, an impressive range of available destinations, all-round access to cargo services and an experienced team behind the whole process, Silver Flight's passengers should expect a top-class service for years to come.
Q&A with Dominique Otte, Silver Flight
In our talk with Dominique Otte, Customer Experience Manager at Silver Flight, we had the pleasure of exploring the nature of the company's eco-friendly approach, as well as strategies that helped them overcome the hindrances of 2020's stagnation in the industry.


Silver Flight's launch of operations has correlated with an uneasy time for the aviation industry. With the pandemic in retreat, are there still any challenges to overcome?
Dominique Otte: Due to the start in the middle of the Corona pandemic we have intentionally kept our organisation lean and overhead cost to a minimum. Which meant that the small team in place had multiple tasks and worked extremely hard to get us through this very uncertain time.
In our initial business plan the team would have grown organically alongside the growth of the company. Now however, we had to upscale extremely fast and extend our team rapidly to sustain our core value, quality and keep up with demand.


Pilatus PC-12 is not only the most environmentally friendly commercial aircraft, it also provides a versatile access to a large number of non-asphalt runways. How does it relate to the available destinations?
Dominique Otte: This is our strength! Eliminating unnecessary miles and bringing our passengers to the exact place they need to be. For example, La Mole St. Tropez. A beautiful French airfield, where most private aircraft are not able to land. Especially not the bigger private planes - but ours can. Not only can we accommodate 8 passengers in a spacious and comfortable cabin, we can also reach over 2500 airfields throughout Europe. The versatile Pilatus PC-12 makes Silver Flight unique in the Netherlands and far beyond.


Sustainability definitely plays a critical role in Silver Flight's approach to the aviation business. What are your future plans in this regard?
Dominique Otte: We are keeping a very close eye on the developments of commercial electric flying. It's the future! Once the technology is there we want to be the first to implement this in our AOC operation. Till then we compensate 100% of our small amount of emission. Our compensation is structured through certified emission units (CER's) controlled by the United Nations.


Leon has been a part of Silver Flight's digital ecosystem since its early days. Are there any particular reasons for choosing our software over other available options?
Dominique Otte: Our initial decision process was based on your excellent reputation in the aviation marketplace. In addition to that, price and quality combined with good customer services is what made us a loyal and happy customer. Leon has been proven to be invaluable to our daily operation. The versatility of the program meets our high and flexible demands from the start-up phase till now, our growing airline.
---
For more information on Silver Flight, please visit the company's website https://silverflight.nl/
Not yet a member of the Leon community? Contact our Sales team to ask for a demo and find out more or jump straight into the 30-day free trial.
NEWSLETTER
Join Our Newsletter
Get our monthly newsletter, LeonNews. Check out the latest news.